Could There Be a New Style of Facebook Ad?
Facebook has announced that it is testing ads in search results. Tests will run in the social media platform's primary search results and in market search results.
Steve Carbone (link – twitter? If active), MediaCom (link) chief digital and investment officer, said, "It is also a good way to integrate search behaviors into Facebook, mimicking what Pinterest has already done successfully. That said, those platforms each have their own unique offering within the user experience, so it will be interesting to see how this new touch point performs on Facebook, in particular."
In the initial testing, ads placed in search results during the beta run will only show in the U.S. and Canada. Selected advertisers in the retail / ecommerce and automotive sectors are participating in the small test, and for now the test group are not paying for the search placements.
If the testing is a success, it's likely the social media giant will make the ads available in more countries and industries.
At the moment, the test is available for static image and carousel ads – video ads are not available at this time, but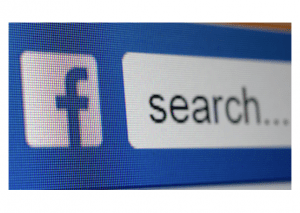 Facebook may consider offering them in the future.
Ads will feature a clearly marked "Sponsored" tag, so consumers know the content is an advertisement. There will be the usual transparency control for Facebook users like "Why am I Seeing This". The format is similar to mobile News Feeds ads – the same headline, image and text format.
Facebook's product manager, Zoheb Hajiyani (link – twitter?) said, "We're running a small test to place ads in Facebook search results, and we'll be evaluating whether these ads are beneficial for people and businesses before deciding whether to expand it,"
What do you think? Should Facebook be testing ads in search results? Would you consider using this form of advertising? Let us know in the comments section below.