What Is a Digital Agency?
Over recent years, marketing has completely changed. Traditional marketing generally isn't as effective as digital marketing, people now spend more time online than with TV and all other media (newspapers, magazines) combined! Therefore, an understanding of a Digital Agency is so important because it's the best way to engage with your audience on a mass scale.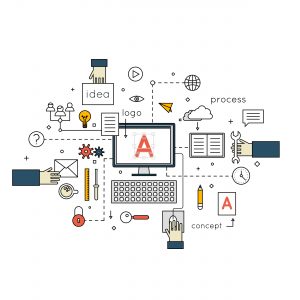 It's rather hard to concisely define what a digital agency is. We're in a digital age, the purposes of a Digital Agency are constantly changing, and marketing keeps evolving.  In simple terms, a digital agency is an advertising agency using the internet to market products and services. But as I will explain, there is certainly a lot more to it than that.
According to Wikipedia, a Digital Agency is, "A business that delivers marketing services and the creative and technical development to its clients".
Upanup's definition provides us more detail, "A Digital Agency is a company that provides creative, strategic and technical development of screen-based products and services. A digital agency helps its clients (typically corporations and governmental organizations) to engage with specific target markets"
Digital Agency is such a broad term, there is a wide range of services they can offer. The list is almost endless, not to mention the most effective practises to market products and services constantly change.
What are the main services a Digital Agency will offer?
The below is not an exhaustive list, but typically these are the services on offer: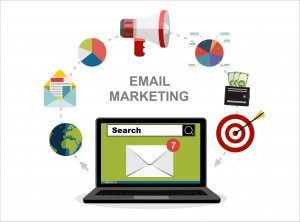 – Website development
– Search Engine Optimisation (SEO)
– Content Marketing
– Email Marketing
– Social Media Management
– Digital campaigns
Just bare-in-mind services will vary from agency to agency. Some agencies offer full service digital marketing, where the agency will handle all your marketing and advertising aspects of your business (like us) or, the agency could specialise in a specific service.
What makes Different Gravy Digital stand out from the crowd?
Not only can we cater to all your marketing needs, we offer exceptional virtual 3D tours!  We are proud to be one of the first agencies in the UK to offer business the chance to let customers virtually walk through their establishment!
A 3D Virtual Tour is the perfect marketing tool for the following:
– Restaurants & Bars
– Hotels & Night Clubs
– Gyms and Leisure Centres
– Business Centres & Office Space
– Residential & Commercial Property
Will a Digital Agency be helpful to me?
For a business owner, the advantages of using a digital agency are unmissable.
Trusting an agency to handle your digital marketing will ensure your marketing is effective and professional. An agency will have a lot more time than you to spend on planning, analysing and improving your strategies. Whilst you may be familiar with the techniques of digital marketing, a professional will have the expertise and tools to launch successful campaigns! Whilst a lot of businesses may be able to manage their own digital, it can be difficult to dedicate the time it requires.
Of course, nobody understands a company better than the business owner and its employees, but a digital agency should have a lot of expertise in digital marketing, as well as a pool of new creative ideas.
If you'd like help producing effective digital marketing, please get in touch! For a no obligation review, please contact either mg@differentgravydigital.co.uk or call 0161 706 0004.
About the author:  
Marie Harwood is a Digital Marketing Assistant at Different Gravy Digital, Hale, Cheshire.
Different Gravy Digital are a full service Digital Marketing Agency operating in the Hospitality & Leisure, Financial Services, Legal & Property sectors.  Products and services range from; 3D & 360° Tours, Website Design & Build, Social Media, Video Production, Search Engine Optimisation (SEO), Content Creation, Email Marketing, Online Feedback / Review Systems and Paid Advertising (Google, Bing and Social Media).
Contact Details:
marie@differentgravydigital.co.uk
0161 706 0004
120a Ashley Road, Hale, Altrincham, Cheshire, WA14 2UN