Getting Started with Designing a Logo for Your Business …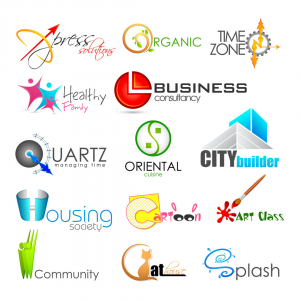 Designing a logo for your business can be a lengthy process, but it's completely worth it.
Businesses only get one opportunity to make a good first impression. The first impression of a business is typically their branding. It sets the scene and gives an indication of who they are.
Design a good logo and the rest of your branding will follow suit. After all, a professional-looking brand and logo pushes consumers who have no previous experience with your company to purchase your products or services.
Jeff Bezos, the Founder and CEO of Amazon, commented, "Your brand is what other people say about you when you're not in the room".
Consequently, having a good logo is crucial for every business, no matter the industry or size.
Whilst creating a style for your brand doesn't end with your logo, designing a logo can be a good foundation point for building a recognisable, professional brand.
What's the Purpose of a Designing a Logo?
Your logo is your brands identity. It's how people recognise your business, so a good logo really does matter.
Whilst logos make look like a piece of artwork, they're a strategic tool for businesses.
Yes, logos are a visual object, but they serve a bigger purpose than to just look pretty.
Your logo is a business tool, have your audience at the forefront of your mind. Ask yourself; 'will my target market like my logo?'. It's your audience you want to be appealing to; you're designing the logo for them.
Do your research about competitors too. I wouldn't use the same colour scheme as them or a similar design. You don't want to be associated with a competing brand, your business stands alone, and you want to be recognised as that.
Make your logo look visually appealing, but the identification of your business is the key to a good logo.
Designing a Logo – Your Top Tips
Don't be too Simple
If you own a small business, it's unlikely you'll have a large budget to spend on advertising. Brands like Apple and Nike can get away with such simple logos because they're brands are globally recognised. Huge corporations have buckets of money to spend on marketing so almost everyone knows their logo. But as a small business, it might be useful to let consumers understand the nature of your business through your logo.
Consider Your Colours
As we said earlier, try to pick colours that won't be confused with a different brand in your industry.
How will your logo be used? You could feature your logo on Social Media posts, business cards, signage, banners, product packaging or letter heads.
No more than 3 colours, or at an absolute push 4. Think of brands you know, how many colours do they have? Typically speaking it's 3 solid colours.
Be Memorable
It'll take your business at least a decade to be as recognisable as McDonald's golden arches or Nike's tick … but you should still aspire to be memorable. As we said previously, it'll take a huge marketing budget to be as memorable as McDonalds and Nike with such simple and basic (yet clearly effective) logos.
You might want to consider adding an illustrated icon to accompany the text part of your logo.  At least if you design an icon to compliment your wording, you have the option to use either or both in different situations.
If you're questioning whether designing a good logo is worth the time and money, remind yourself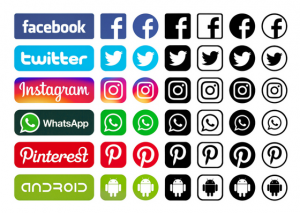 of their benefits ….
1. Your logo is part of your business' identity; let your audience know who you are and what you offer
2. Logos grasp attention and draw interest; a good logo will provoke curiosity
3. Separating you from the competition; it'll set your brand apart from your competitors
4. Aids brand loyalty; a familiar logo will influence purchasing decisions
5. Use your logo everywhere; in your marketing, website, social media
Designing a Logo – A Quick Summary
A logo is crucial to creating a long-lasting business identity.
Whilst logos are the first impression of your organisation, you still need to ensure your branding, digital marketing, website, products and services are up to a high standard.
Create a strong logo and your brand identity will follow, helping your business to perform and grow.
Why not check out our Digital Marketing Terms Glossary?
About the author: 
Marie Harwood is a Digital Marketing Assistant at Different Gravy Digital, Hale, Cheshire.
Different Gravy Digital are a full service Digital Marketing Agency operating in the Hospitality & Leisure, Financial Services, Legal & Property sectors.  Products and services range from; 3D & 360° Tours, Website Design & Build, Social Media, Messenger Chatbots, Search Engine Optimisation (SEO), Content Creation, Email Marketing, Online Feedback / Review Systems and Paid Advertising (Google, Bing and Social Media).
Contact Details:
marie@differentgravydigital.co.uk
0161 706 0004
120a Ashley Road, Hale, Altrincham, Cheshire, WA14 2UN