Your Business Needs an Online Presence
Online Reviews, with a good average rating, will not only suggest your brand is trustworthy and reliable, but they will also improve your ranking on SERPS, and will influence a lot of consumer's decision-making progress.
And we aren't exactly short of options.
There are more than enough review sites, from Amazon to Trip Advisor.
As a marketer or a business owner, it's important to be aware of who by and where your business is being discussed online.
Why and How to Collect Business Reviews
You might have missed my previous posts, catch-up here;
– 7 Benefits of Online Reviews
– 8 Tips to Encourage Online Reviews
– How to Respond to Negative Reviews Online
Where to Collect Business Reviews
When I say plenty of review-based sites, I mean a whole abundance of different companies where consumers can share their opinions. You've got plenty of options of where you could encourage customers to share their experiences, but if you stick to the most well-known sites more people will likely act.
To get you started, here's a few of the top review sites;
Yelp! Is ideal for businesses like; restaurants, retails and local services.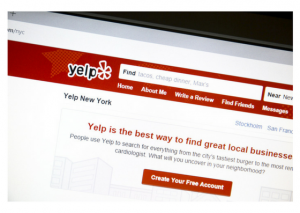 Its free, like most review sites, and lets consumers rate businesses on a 5-star scale with room for any additional comments.
You, as the business owner, can respond to reviews and thank customers for taking the time to share their experience.
Most of us use Google as our 'go to' source of information. It goes without saying, encourage your consumers to write Google reviews since Google is the lead source of information.
From searching for 'restaurants near me' or a local business, Google is a life-saver for many people looking to seek information.
'Trip Advisor' gives us a bit of a clue – if your business is involved in the tourism industry, Trip Advisor is where most people look for travel-related content.
Make your business known on TripAdvisor particularly if you're a; hotel, restaurant, café or offer tours and transportation.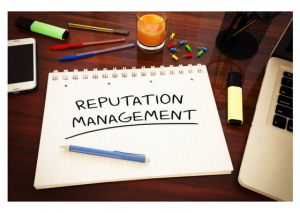 They work the same as Google reviews, but they are a lot less popular. Still, despite a common misconception, people do use Yahoo! Admittedly the majority still favour Google over any search engine, Yahoo still has it's worth and it's certainly one to consider.
They actually saw a 1.6% increase in search engine share, which may not seem like a big amount, but it's a big deal for a search engine.
It's a completely free user-generated review site.
Even if consumers aren't actively looking for Insider Pages, their results appear on SERPs.
Since there's a chance a consumer could stumble across the site, it's important to maintain positive reviews, as it is with any review site!
If your product is well made – you'll get a good review.
Its as straight-forward as that, Consumer Reports test, rate and recommend products through unbiased testing.
This is what you can expect in your organization review;
– Their review criteria
– Product overview
– A buyer's guide
– Social Media share buttons
It's pretty detailed and provides honest reviews. They have more than 7 million members, but are they a well-known brand?
As I'm sure you're aware, Social Media is hugely influential. It's convenient for followers to write a quick review about a business they've just checked in to, for example.
Facebook reviews are accessible as soon as you type a company's name in to the search box, so having online presence here could really be worth your while!
Especially with the increasing popularity of Social Wifi, where guests can access a businesses internet by signing up through their social media accounts.
Last, But Not Least
Use your website!
It's the only place where you have complete control, strategically advertising reviews on your site is an excellent way to highlight what previous consumers think of your business.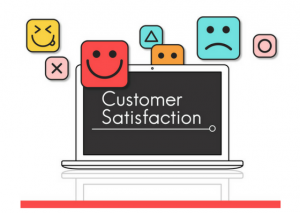 Why not include testimonials in landing pages and product pages, or even a dedicated section?
I've only mentioned a few sites; but you can always check out below if you're seeking more information
Take a look at the different businesses using each review site, then reflect on your own business. It's probably best to keep with the status quo – if you run a hotel, sites like TripAdvisor will be where most consumers look first.
About the author: 
Marie Harwood is a Digital Marketing Assistant at Different Gravy Digital, Hale, Cheshire.
Different Gravy Digital are a full service Digital Marketing Agency operating in the Hospitality & Leisure, Financial Services, Legal & Property sectors.  Products and services range from; 3D & 360° Tours, Website Design & Build, Social Media, Video Production, Search Engine Optimisation (SEO), Content Creation, Email Marketing, Online Feedback / Review Systems and Paid Advertising (Google, Bing and Social Media).
Contact Details:
marie@differentgravydigital.co.uk
0161 706 0004
120a Ashley Road, Hale, Altrincham, Cheshire, WA14 2UN