What is Snapchat?
Before we discuss using Snapchat for business, we need to understand what it is! Snapchat is a mobile app used for social networking and messaging. Users can chat with their friends, send photos and short videos.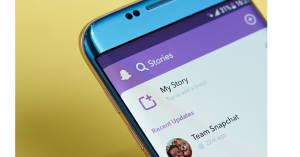 Users can share snaps with selected friends through private conversations or share them to the world via Snapchat Stories, a feed of images / videos where anyone who follows the user can view them. One of the more recent features Snapchat has added is voice and video calls. Dissimilar to other social networks, like Facebook and Instagram, content shared on Snapchat will only last for a maximum of 10 seconds, or on stories for 24 hours.
No matter the size of your business, Snapchat is the perfect marketing tool to engage your existing and potential customers. Time isn't on your side, you only have a short period to engage and captivate your audience.
How to use Snapchat for business?
So, you've got the general gist of what Snapchat is all about, here are our quick tips so you can make the most out of Snapchat for business!
1. Share exclusive content – One of the main reasons Snapchat is so successful is because everybody is intrigued by what others are doing. You could share stories to give followers sneak peaks of your campaigns, plans or just general day-to-day snaps of life in your office!
2. Interact – just like for Facebook, Twitter etc, conversing with your follows will go a long way. It adds a personal touch to your business, that you appreciate their support. Saying thanks to a follower for complimenting you will only take a few seconds.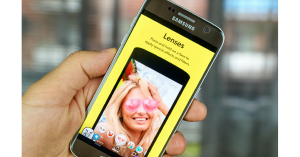 3. Keep your online presence – don't let a rival brand be more interesting than yours, upload frequent content and you'll keep your followers loyal to your brand.Use Sponsored Snaps – why not use a short video ad to market your product / service?
4. Use Sponsored Geofilters – Let the world know who is visiting you – a Geofilter is the perfect way for consumers to share when they around the location your filter is placed. You can be as creative as you'd like, you could use your logo and branding so if a consumer uses your Geofilter, others will know who you are!
Why use Snapchat for business?
The statistics below highlight the power of using Snapchat for business…
1. Almost 10 million Brits use Snapchat every day – you can connect with millions of followers, the more you use Snapchat the more followers you will gain and the more engagement your organisation will have.
2. A Geofilter ad delivered nationally will be seen by 40-60% of Snapchat's daily users – who would want to miss out on such a huge audience?
3. Only 2% of businesses use Snapchat – the number will surely grow, so be ahead of the crowd and take the chance to stand out whilst you still can!
4. Snapchat is more popular than Twitter (for millennials) – for a long time social media has been dominated by Facebook and Twitter. Whilst Facebook is still the most popular network, who knows if Snapchat could become the new king?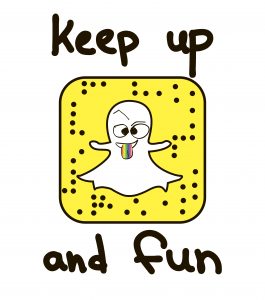 Many haven't realised the potential Snapchat has, yet. It's still a new-ish platform and it isn't choker-block with ads. Think about it, your engagement levels are bound to be significantly higher than ads on more established platforms because consumers aren't overwhelmed with marketing campaigns.
Don't be afraid to get things wrong, experiment with your ideas and see what style of marketing will work best for your company on Snapchat. Good luck!
About the author:  
Marie Harwood is a Digital Marketing Assistant at Different Gravy Digital, Hale, Cheshire.
Different Gravy Digital are a full service Digital Marketing Agency operating in the Hospitality & Leisure, Financial Services, Legal & Property sectors.  Products and services range from; 3D & 360° Tours, Website Design & Build, Social Media, Video Production, Search Engine Optimisation (SEO), Content Creation, Email Marketing, Online Feedback / Review Systems and Paid Advertising (Google, Bing and Social Media).
Contact Details:
marie@differentgravydigital.co.uk
0161 706 0004
120a Ashley Road, Hale, Altrincham, Cheshire, WA14 2UN