As the digital world continues to advance, there are more and more incredible ways to use digital data to connect with customers. One of the ways to increase customer connection is the use of Social Wifi.
No matter where we go, most places have free WIFI. However, not all businesses are aware of the amount of customer data that is right under their noses. You can transform your standard wifi into Social Wifi, not only to benefit your business but for the interest of your customers too.
What is Social WiFi?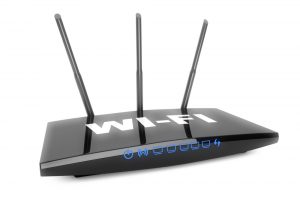 Unlike standard WiFi, where typically a username and password are required, Social WiFi asks visitors to logon on to your service with their social media account, usually Facebook, but other accounts can be Twitter, Instagram and LinkedIn.
Obviously, customers benefit with access to free wifi, which is enough to keep anyone happy. Social Wifi is the perfect digital marketing aid for hotels, restaurants, bars and any hospitality business.
But What Exactly Are the Benefits?
See who your target audience are
After a visitor has logged in once, they will be automatically logged in on their next visit. You'll be able to see who are your most frequent visitors, and because they logged in with their social account, you'll have access to their public data. You can then come up with a strategy how to engage more customers like your frequent ones to visit too. An example could be a Facebook advertising, promoting a special discount that would specifically interest your targets. This could be buy one get one free offers, or a complimentary drink.
Referral marketing
Before guest's logon to your WiFi, you can ask them to like your social page. By asking customers to complete this simple step, your publicity on social media will increase. This is particularly important if your business is a restaurant or cafe, 50% of people are more likely to visit a after reading about them on social media.
Understand your customers
If you embrace Social Wifi, you can target your promotions to suit different groups. Not only will Social Wifi give you access to general demographics like gender and age (which are still very useful to target audiences through marketing emails), you can also access customers interests and activity. Remember to stay away from the spam folder – targeting your audiences will mean they don't have to receive emails that don't interest them.
Increase your customer feedback
88% of consumers trust online reviews as much as personal recommendations. So, if your service and food are good, online feedback will work in your favour. Once your customer has left, send them a quick email asking to review their experience. Design your questions to be short and snappy – a review should only take your customers a few minutes.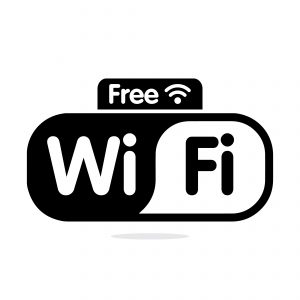 Our Tip – Give your customers free access to WiFi. Whenever we visit places, unless it's in the middle of nowhere, we expect there to be free WiFi. Most of us are more inclined to stay at a restaurant / cafe if there is free WiFi, usually to have a quick brake from a conversation. Make sure your WiFi connection is good – customers won't access your WiFi again if they know the bandwidth is poor.
If you'd like to collect the data of every customer that walks through your door, contact Different Gravy Digital today!
If you would like a no obligation review, please contact either mg@differentgravydigital.co.uk or call 0161 706
0004. We're more than happy to make useful recommendations catered towards your business!
About the author:  
Marie Harwood is a Digital Marketing Assistant at Different Gravy Digital, Hale, Cheshire.
Different Gravy Digital are a full service Digital Marketing Agency operating in the Hospitality & Leisure, Financial Services, Legal & Property sectors.  Products and services range from; 3D & 360° Tours, Website Design & Build, Social Media, Video Production, Search Engine Optimisation (SEO), Content Creation, Email Marketing, Online Feedback / Review Systems and Paid Advertising (Google, Bing and Social Media).
Contact Details:
marie@differentgravydigital.co.uk
0161 706 0004
120a Ashley Road, Hale, Altrincham, Cheshire, WA14 2UN