What Is Digital Marketing?
The phrase "digital marketing" is mentioned a lot and as digital marketers we often wrongly assume that everyone knows what it is. You could be asking yourself, is it really that important to know what it means? The answer is yes. Yes, it's important – digital marketing is everywhere, it caters to the modern consumer, can often be more cost effective than traditional marketing, certainly more measurable and ensures business survival.
Digital marketing means how a product or service is promoted digitally to reach consumers. Brands are promoted through various forms of digital technologies, typically the internet, mobile phones and display advertising.  People consume digital content everywhere and at multiple times throughout each day, but why does this mean digital marketing is so important?
Digital marketing is faster, more cost effective, more measurable, more targeted and more practical than traditional marketing. According to statistics, digital marketing is rising as the most effective way to reach customers and to influence customer satisfaction.  The most common forms include; online advertising, email marketing, social media, search engine optimisation (SEO), content creation, blogging and video. Don't worry – if you've built a reputation with traditional marketing, digital marketing can be a brilliant addition and a compliment to your existing efforts.
But what are the benefits?
Catering to mobile consumers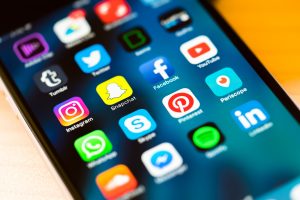 It may be hard to admit… but most of us have our phones within reaching distance every second of the day. Mobile phones have evolved and are now the primary influence for purchasing decisions –  did you know we touch our phones 2,617 times a day? Imagine if you could advertise straight to consumer's mobiles? Brand awareness will increase and the audience of people your message reaches will become larger.
Cost effectiveness
In comparison to traditional marketing, digital marketing is cost efficient. Especially if you're a small business with little resources. Through the affordability of digital marketing and the ability to laser target your audience, you can be on a level playing field with major brands. Generally, online advertisements can cost a fraction of traditional advertisements featured in a newspaper or magazine. In fact, digital marketing costs 62% less than traditional marketing and generates around 3 times as many leads.
Speediness
Simply clicking a button will send your message out into the virtual world, whereas, a week could go by for an advertisement to feature in a newspaper and longer for it to be seen and for action taken. A Twitter or Facebook post, an email or even a paid advert is uploaded instantly and delivered to your target market. As Larry Page, CEO and Co-Founder of Google says, "If you look at history, things do change, and if your business is static, you're more likely to have issues". In a digital age, digital marketing is the most effective method because it's instant.
Engagement and communication
Digital marketing provides organisations endless opportunities to promote themselves. Here are just a few examples of what you can do!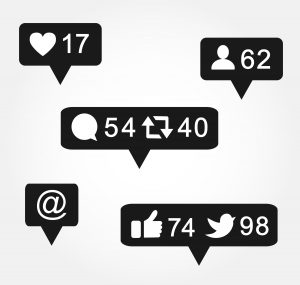 – Communicate with current and potential customers
– Conduct market research and request customer's opinions
– Share useful information and expertise
– Generate & promote online reviews
– Lead generation & online product sales
– Increase brand awareness by allowing customers to share
Opportunity to track and monitor
Instead of conducting expensive customer research, or wondering what advertisements works best, digital marketing will measure your organisation's progress at every stage. Who has visited your website? How is your website accessed? Is it through search engines, social media, PPC (pay-per-click)? How long is a customer spending on your website? How many customer visits does it take to generate a lead or a sale? Who are your customers and where do they spend time online? How do you reach more of the same people that don't yet know or buy from you? 33% of marketers are tracking sales through social media, with social platforms driving sales upwards of £50,000 per month. Digital marketing will allow you to measure the success of your marketing campaign to improve your future ones
About the author:  
Marie Harwood is a Digital Marketing Assistant at Different Gravy Digital, Hale, Cheshire.
Different Gravy Digital are a full service Digital Marketing Agency operating in the Hospitality & Leisure, Financial Services, Legal & Property sectors.  Products and services range from; 3D & 360° Tours, Website Design & Build, Social Media, Video Production, Search Engine Optimisation (SEO), Content Creation, Email Marketing, Online Feedback / Review Systems and Paid Advertising (Google, Bing and Social Media).
Contact Details:
marie@differentgravydigital.couk
0161 706 0004
120a Ashley Road, Hale, Altrincham, Cheshire, WA14 2UN