With the decline of reaching your target audience organically on Facebook and the introduction of algorithms on Facebook and Instagram, paying for social media advertising is becoming one of the most effective ways for a business to ensure their messages are reaching their targeted audiences with the right message.
 "Over the past two years, we've really seen a shift on social, especially on Facebook, to a pay to play environment. Facebook's algorithm puts business pages at a disadvantage in terms of visibility. You can spend money to get 100,000 Facebook Fans but less than 10% of your audience will see any given post." – Jessica Scherlag, Social Media Strategist, Compass
Whilst organic adver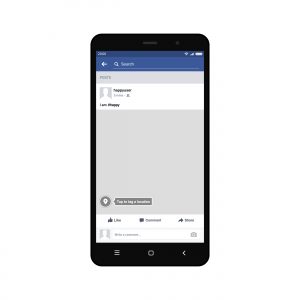 tising can be valuable, it's worth only goes as far as the users it is reaching. Your followers on your social accounts are only a fraction of your potential target audience. Only 10% of your Facebook followers see you posts, particularly if you have a small following, your messages will have little influence on your businesses targets since your reached audience is so small.
If you're on the fence whether paid advertising works, just check out our list of benefits below and you will soon change your mind!
It's worth the cost
No matter what it is, we all want to get the most for our money. The cost effectiveness of paid advertising is not just limited to Facebook, Instagram and Twitter can also help you to reach your wider audience for a very low cost.
Brandwatch conducted some research into the types of paid advertising social networks offer:
£42 spent on Facebook reached 19,734 people with 770 clicks
£42 spent on YouTube allowed us to reach only 2,647 with 30 clicks
£42 spent on Twitter gave us a reach of 8,094 and 358 clicks
Paid social media advertising is becoming increasing popular for businesses to advertise their products and services. In fact, 61% of users found promoted posts effective, rating them either 4 or 5 on a 5-point effectiveness scale!
Paying is the only way your content will be seen
If you depend on organic posts, you risk being completely almost invisible from your audience.
Here's the very basics of Facebook's Algorithm
– Pages who have little engagement will start to be shown less and less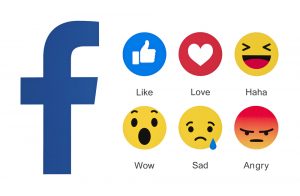 – Unless you achieve post engagement, your posts will be shown less and less, and they will disappear
– You might find a page's post's funny when you scroll down your newsfeed, but if you don't interact with the post, similar posts are likely to disappear from your future feed could disappear!-
– Social Media Marketing Podcast explains how Facebook's algorithm uses a scoring system to measure post's popularity.
Paid Facebook advertising will assist you in reaching your wider target audience, Facebook has over 2 billion monthly users, the more relevant users you can reach the better. Posting is only beneficial when it reaches the intended audience, it's like performing a speech in an empty lecture theatre, what you're saying might be good, but nobody is there to witness it.
Reaching your targeted audience
Your target audience can be as refined as you'd like – if you're looking for a very specific audience, Facebook will give you the liberty ability to do so. Here are some of the core audiences Facebook will help you to target; demographics, location, interests and behaviours.
Increasing traffic
If you're looking to promote your website, phone number, products or deals, paid ads are a simple, effective way to do so. You could boost a post with a link to your website, or add a 'call now' button with a number attached to your boosted posts so your audience can easily contact you.
Social media marketing trends are always changing, paying to have your messages heard on social media is proven to provide a valuable return on investment and is certainly the future. When used correctly, paid Facebook social ads will generate awareness, followers and engagement.
A common mistake people make when advertising is boosting the wrong posts. We recommend generating some popularity and engagement through your organic posts before you start to boost them. Facebook will recognise your posts are already popular, so they will make it cheaper for you to boost them since they are likely to have a lot of engagement and they will make Facebook a relevant environment for users.
It's vital to conduct some research, find out what works best for you and discover how paid social ads will work best for your organisation.
About the author:  
Marie Harwood is a Digital Marketing Assistant at Different Gravy Digital, Hale, Cheshire.
Different Gravy Digital are a full service Digital Marketing Agency operating in the Hospitality & Leisure, Financial Services, Legal & Property sectors.  Products and services range from; 3D & 360° Tours, Website Design & Build, Social Media, Video Production, Search Engine Optimisation (SEO), Content Creation, Email Marketing, Online Feedback / Review Systems and Paid Advertising (Google, Bing and Social Media).
Contact Details:
marie@differentgravydigital.co.uk
0161 706 0004
120a Ashley Road, Hale, Altrincham, Cheshire, WA14 2UN