Discover the Benefits of Local SEO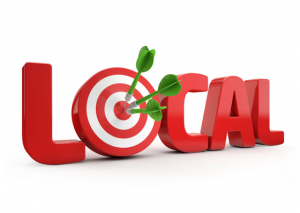 It's important for businesses to understand the benefits of local SEO, so when they introduce it in to their own company they know what to expect.
If someone is looking for something, the first thing they typically do is pull out their phones and try to find the answers on a search engine (typically Google, Bing, Yahoo).
Local listings appear close to the top of search engine results pages, SERPS, and provide viewers with all the initial information they need to know about your business. Your location, your contact details, who you are, links to your website and so on.
No matter what industry, every business needs a local listing on search engines. It's essentially free advertising, that will boost your brand visibility and put your business right in the faces of your customers. In fact, most internet users opt for search engines to find local products.
Needless to say, the benefits of Local SEO are unmissable. Advertising your brand to for those who are in your area is a brilliant way to boost your business.
Before we explore the benefits of Local SEO, here's a quick reminder of what Local SEO is;
What is Local SEO?
Local SEO allows businesses to market themselves online to a local audience.
It's targeted online marketing, businesses can increase their chances of generating a profit by being found by potential customers in the area.
Check out our previous blog post, "A Beginner's Guide to Local SEO" for more information.
Top Benefits of Local SEO
1. Its Highly Targeted
The whole purpose of local search is to find a business offering what you want that's close by.
There isn't a better time to market your business to customers when they really need you. They made the first step by conducting a search, it's highly likely your business is what they've looking for since it appeared on their SERP.
2. Catering to the Mobile Consumer
Most people have their phone handy and a lot of searches are conducted on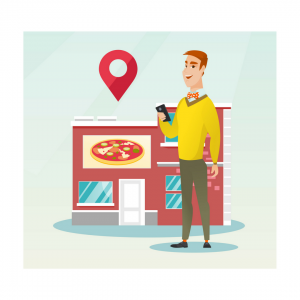 the go.
People turn to their phones for, I-want-to-go-now, I-want-to-have-now situations. Don't miss the opportunity to show users your business is close by and accessible immediately.
For example, if they're looking for a restaurant and type in to a search engine, "restaurants near me" your venue could appear on their SERP and they can immediately make their way to your business using maps.
3. Better Chances for Return on Investment
Whilst Social Media advertising and other forms have their own fantastic benefits, Local SEO reaches your audience when they want what you offer.
No exposure is wasted, so setting up a Local Listing is not only resourceful but cost-effective.
4. It's Free
You can't afford to miss out on free advertising … Google My Business, along with other search engines, offer free local listings which means free promotion for you!
5. Increase Your Brand Awareness
Increasing your brand awareness is part-and-parcel of any form of marketing. You can increase your website traffic by including a direct link to a landing page or home page.
You traffic will be high-quality since your business has appear in their SERP.
6. Help Your SEO
Since your adding another link to your site through your local listing, this should help boost your ranks on SERPS. Having several links to your website from multiple local listings will give you quality links.
Search engines look for quality links to see how credible your site is (as they do with Social Media links) so your ranking should improve for organic searches too. Your site will be shown as a quality resource, search engines will think your site is worthy of citation.
Summing Up
The internet is a crowded place, so you shouldn't miss any opportunity to beat the competition and reach your target market.
Now you've learnt about the benefits of Local SEO, it's time to set up your own local listing. Different Gravy Digital can do the work for you, let us create and monitor your local listing to maximise your profits and brand visibility.
Get in touch for a free, no obligation consultation for more information!
E: contact@differentgravydigital.co.uk
Tel: 0161 706 0004
Why not check out our Digital Marketing Terms Glossary?
About the author: 
Marie Harwood is a Digital Marketing Assistant at Different Gravy Digital, Hale, Cheshire.
Different Gravy Digital are a full service Digital Marketing Agency operating in the Hospitality & Leisure, Financial Services, Legal & Property sectors.  Products and services range from; 3D & 360° Tours, Website Design & Build, Social Media, Video Production, Search Engine Optimisation (SEO), Content Creation, Email Marketing, Online Feedback / Review Systems and Paid Advertising (Google, Bing and Social Media).
Contact Details:
marie@differentgravydigital.co.uk
0161 706 0004
120a Ashley Road, Hale, Altrincham, Cheshire, WA14 2UN