Google and Bing PPC
Experienced in creating top performing Google and Bing campaigns, we can boost your visibility and generate qualified traffic to your landing page(s) with paid search ads. As an Accelerators Google Partner, all of our campaigns combine the latest PPC strategies and by continuously monitoring performance we revise campaigns to achieve the very best return on investment.
Display Advertising
The Google Display Network lets you place ads on over two million websites. Display Ads can come in a variety formats and sizes with text ads, static and animated image ads, rich media and video ads. We will connect you with potential customers while they're browsing the internet, watching YouTube videos, online shopping or looking for information.
Social Media Advertising
With 39% of the world's population using social media, it presents the perfect opportunity for businesses to reach their ideal audience. Through detailed targeting, social platforms give the opportunity for business to advertise to consumers on a highly segmented level for maximum conversions and the best return on investment.
Remarketing
Our retargeting capabilities capture data and audience insight to deliver relevant ads while users are browsing online. We can retarget users that have visited your website and deliver to them personalised ads designed to raise conversions and brand awareness across Google Search, Google Display Network and Social Media platforms.
3D Virtual Tours
Different Gravy Digital are delighted to be one of the first businesses in the UK to offer stunning 3D virtual tours. A 3D virtual tour offers potential customers the ability to virtually walk through a venue or property in stunning high definition quality.
Suitable for:
Restaurants & Bars
Hotels & Night Clubs
Gyms & Leisure Centres
Business Centres & Office Space
Residential & Commercial Property
Prices start at as little as £295. Contact Different Gravy today to get a free, no obligation quote.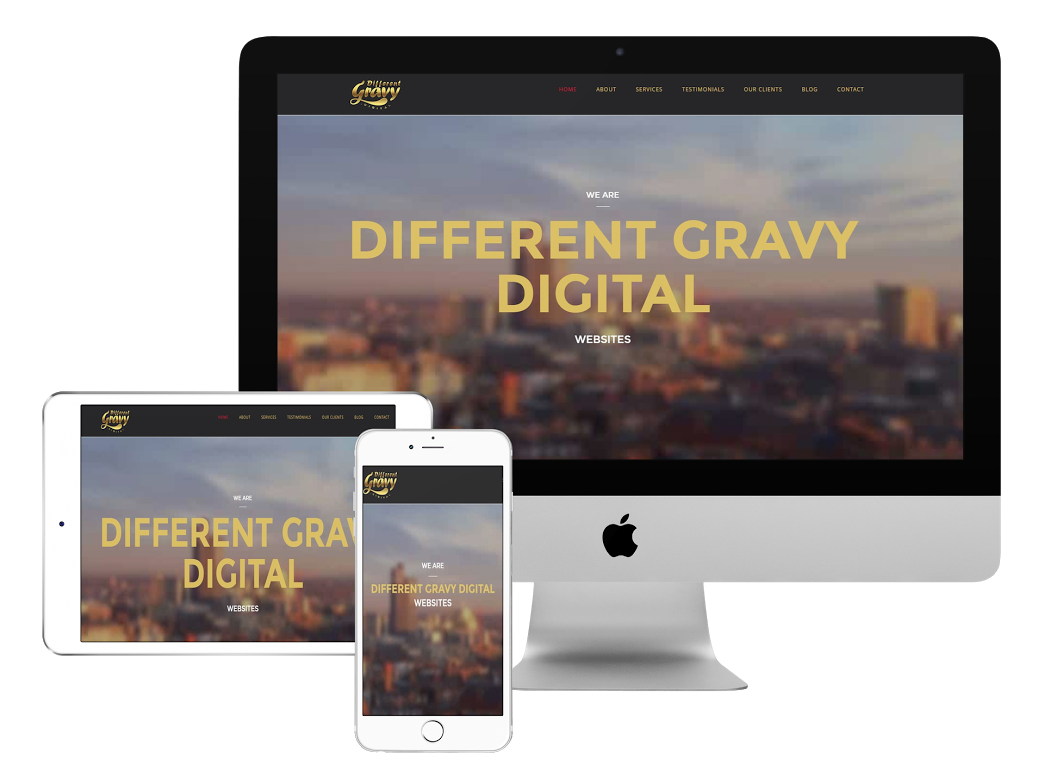 Websites
At Different Gravy we understand that a fantastic website is not about looks alone, although looking good is definitely high on the list of website priorities. Great website design must take other factors into consideration, such as, the client target market, goals & objectives of the business, usability / customer experience and most importantly the budget available.
All website builds start with an initial consultation so that we can understand your business, your target customers and the look / feel you are wanting to achieve. Following the initial consultation we are able to then cost the project accurately and look at creating initial designs / concepts.
We pride ourselves in producing highly engaging, aesthetically pleasing and conversion focused websites that generate results for your business. We work tirelessly to ensure that the end product is delivered on budget and is something our clients are happy with and that we are proud to have created.
Social Media
Different Gravy Digital Marketing believe Social Media is an essential part of any businesses digital marketing strategy.
Without a Social Media presence your business is missing out on a huge audience. Different Gravy Digital Marketing can help you put together a full Social Media Strategy:
Create / modify all Social Media accounts
Link accounts to create multi-posting facility
Integrate Social Media feeds into your company website
Schedule social media posts to be published daily (if required)
Feed customer reviews to your social media
Identify business opportunities on Social Media
Interact with potential customers via Social Media
Report on a monthly basis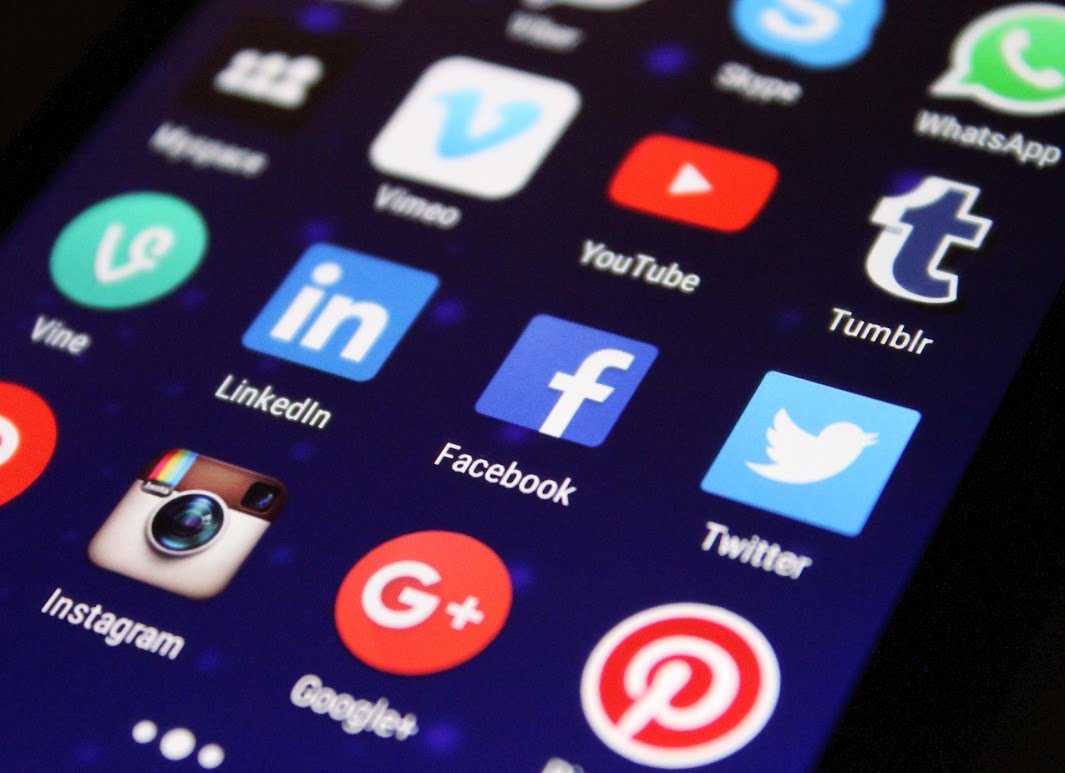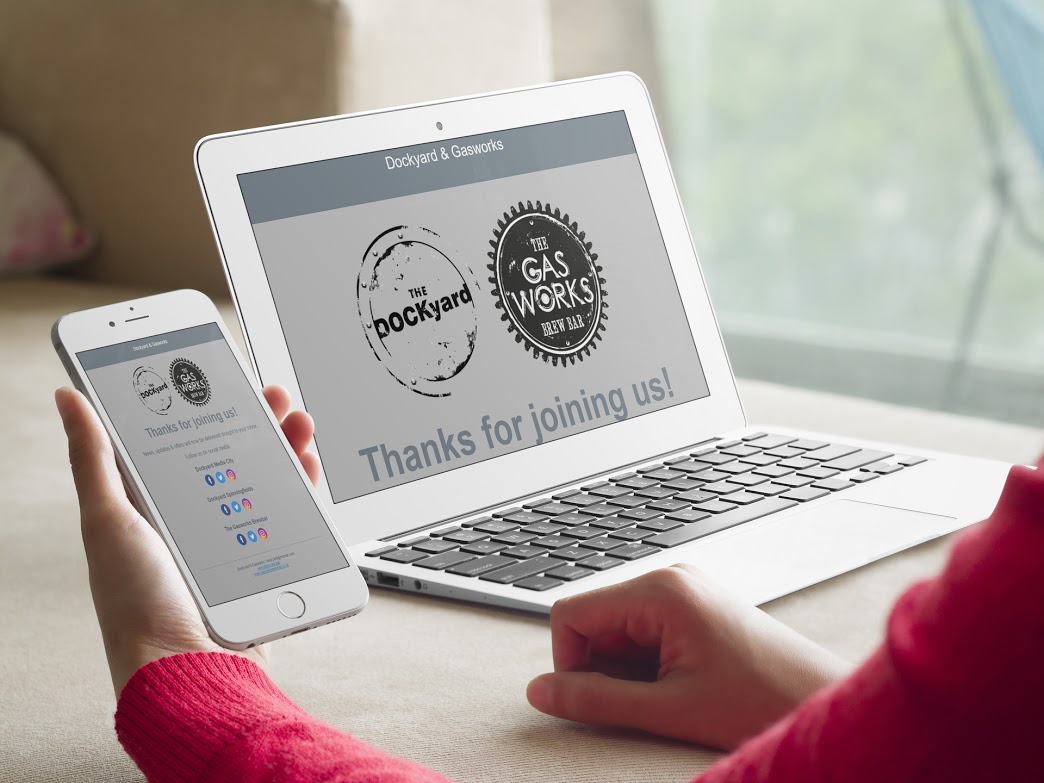 EMAIL MARKETING
Email Marketing gives businesses the opportunity to communicate with their existing customers, providing them with general information, updates on new products / services, special offers, discounts and events.
Whether it's an existing customer database or a fresh prospect list, we can deliver a segmented, targeted and expertly managed email marketing campaign that can be tailored to deliver the results you need.
Email Marketing may not be the sexiest of digital marketing strategies but it remains one of the most cost effective ways of achieving a substantial return on investment.
Online Feedback
Most successful online businesses have some form of customer feedback and/or product review system. Think about how the following sites work; Ebay, Amazon, Argos, John Lewis to name only a few.
Different Gravy Digital believe the foundation of any online marketing should be built initially upon reputation. The best way to do this is to allow your existing customers to share their fantastic experience with the world by using an Online Feedback System which then uses the positive feedback obtained to generate online reviews with web directories such as; Google, Yahoo, Bing, TripAdvisor, Yell & Yelp. According to Marketing Land, 90% of customers say buying decisions are influenced by online reviews.
"I have operated in City Centre Manchester as a Personal Trainer for 7 years and my SEO ranking has always been okay. When I initially spoke to Michael from Different Gravy Digital, I saw the benefit in what he was saying, we signed up 9 new clients through online enquiries, resulting in an additional £3,400 per month / £40,800pa in new business alone being invoiced."

Elliot Hunt – Personal Trainer
READ MORE & SEE EXAMPLES