Getting Started with Content Marketing
It doesn't matter who you're marketing to, whether it be to consumers, B2C, or businesses, B2B, an effective way to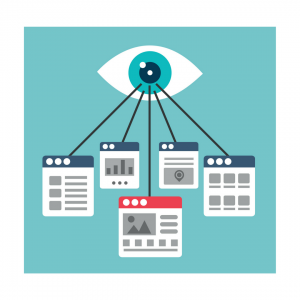 boost your traffic, leads and conversions is through content marketing.
What is Content Marketing?
It's the creation and sharing of online material; that doesn't directly promote a brand but is shared to push interest in a business' products and services.
The below generally falls under content marketing;
– Blog posts
– Articles
– Video
– Social Media posts
If you're hesitant to produce regular, quality content … remind yourselves of the unmissable benefits of content marketing.
Top 3 Benefits of Content Marketing
1. Better SEO, Leading to Increased Website Traffic and Brand Visibility
Content, like blogs and articles, will help boost your website traffic organically.
Produce high quality content on a regular basis and search engines, like Google, will give you more opportunities to put your page right in front of your target audience.
Image search is becoming increasingly popular and producing content that includes imagery will help to optimise your site. Images should not be an afterthought, don't miss the opportunity to have a high ranking on image search engine results pages, SERPs, which can push traffic and boost your visibility.
If you want to learn more about content marketing and search engines, check out our previous blog post, "Complete Beginner's Guide: What is SEO?"
2. Improved Relationships with Consumers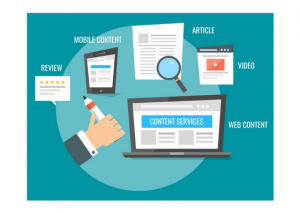 Producing useful content is a great way to address the wants and needs of your customers. You can tackle any queries, issues, frequently asked questions and provide online resources to boost the knowledge of your customers.
Whilst doing so you'll be simultaneously promoting your own business; by demonstrating your value through sharing honest and helpful content about what your brand offers.
You can deliver content right to your customers through email campaigns, perhaps a weekly or monthly newsletter could aid your target market in the purchasing decisions. To get you started, look at our blog post, "Getting Started with Email Campaigns"
Content marketing will encourage audience engagement, remember your customers aren't passive, they're an active part of your business. Produce your content to engage visitors, write about what's important to them and what they'll find beneficial.
3. Getting Your Brand Seen and Noticed
Good quality content will earn the respect of your customers before they even think about buying your product or services.
As you know, brand image is everything. Businesses are fiercely competing against one another to win customer's loyalty and trust. Therefore, content marketing will put your content writer in control of your brand's reputation.
Producing content will give your brand a voice and can be a useful resource for consumers to know more about your business.
In a digital age your business must be online, look at our examples of content marketing to get your brand ahead of the others;
– Sharing the benefits and uses of your products or services
– Providing useful information about your product or services
– Sharing reviews to positively influence purchasing decisions
There will be countless businesses pushing to be noticed by consumers in your industry, producing excellent content is a way to win your customers. The more people know about your brand, the more likely they are to use your services compared to a brand they have no prior information about.
If you want to remain competitive, check out our blog post, "Is Blogging for Business Beneficial?" to discover how to convert readers in to buyers.
Your Content Marketing Checklist
Content marketing can be a challenge to implement. You need to be consistent and disciplined, don't "set it and forget it"! Keep focused, targeted and with your audience in mind.
– Have you fulfilled the purpose of your post?
– Have you produced content with your audience in mind? (See our article, "Who is Your Business Avatar?")
– Has a colleague checked your content for mistakes?
– Where are you sharing your content to reach your ideal customer?
Wrapping Up
"Content is King" is still one of the most useful phrases digital marketers can know. Content marketing is one of the most practical, cost-effective and rewarding strategies a business can use to create a loyal following, quality leads and new and repeat customers.
About the author: 
Marie Harwood is a Digital Marketing Assistant at Different Gravy Digital, Hale, Cheshire.
Different Gravy Digital are a full service Digital Marketing Agency operating in the Hospitality & Leisure, Financial Services, Legal & Property sectors.  Products and services range from; 3D & 360° Tours, Website Design & Build, Social Media, Messenger Chatbots, Search Engine Optimisation (SEO), Content Creation, Email Marketing, Online Feedback / Review Systems and Paid Advertising (Google, Bing and Social Media).
Contact Details:
marie@differentgravydigital.co.uk
0161 706 0004
120a Ashley Road, Hale, Altrincham, Cheshire, WA14 2UN